Details

Published: Monday, 03 December 2018 14:19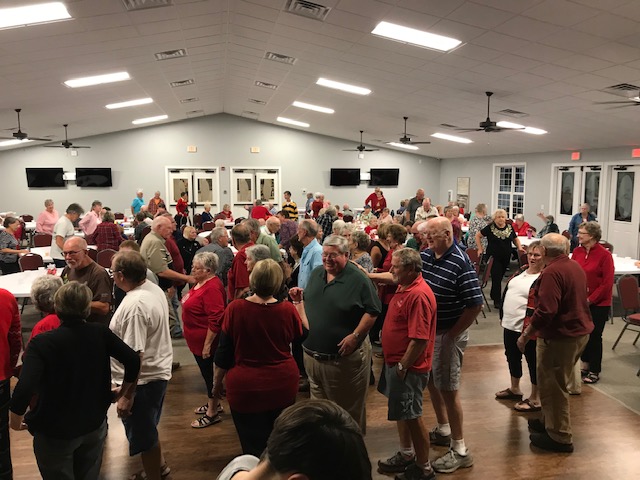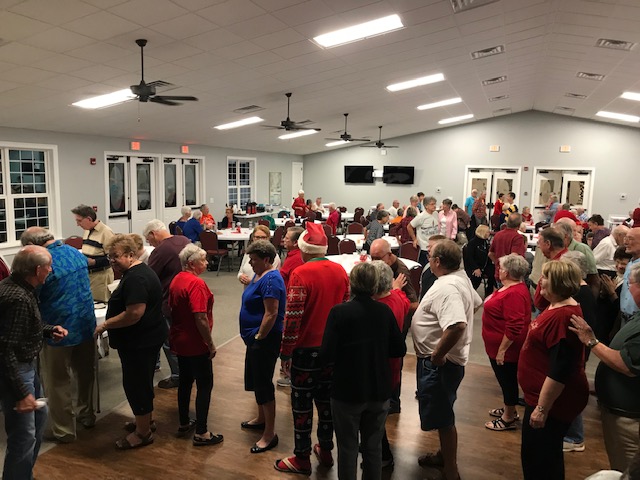 Starting off the Holiday Season in style. Residents enjoyed the first of many Christmas parties hosted in the new clubhouse.

---
Details

Published: Tuesday, 31 July 2018 15:17
Fourth of July Celebration in New Clubhouse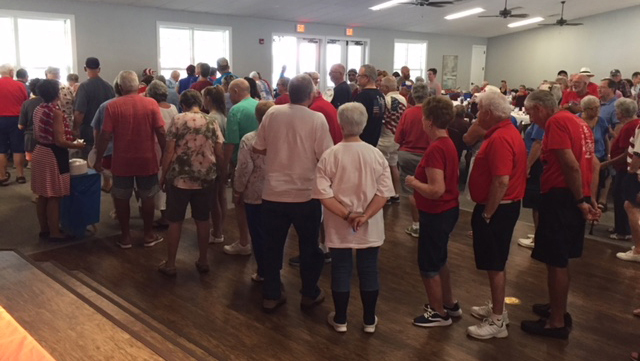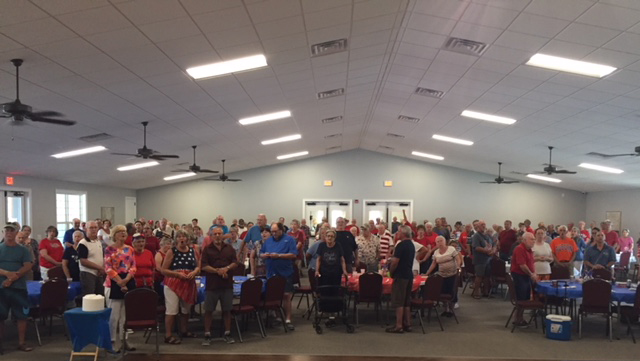 Details

Published: Monday, 30 July 2018 16:20
Pickle-ball Courts Ready for Play!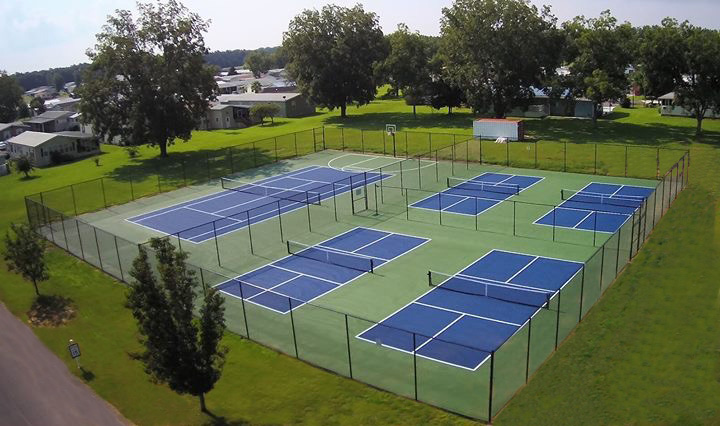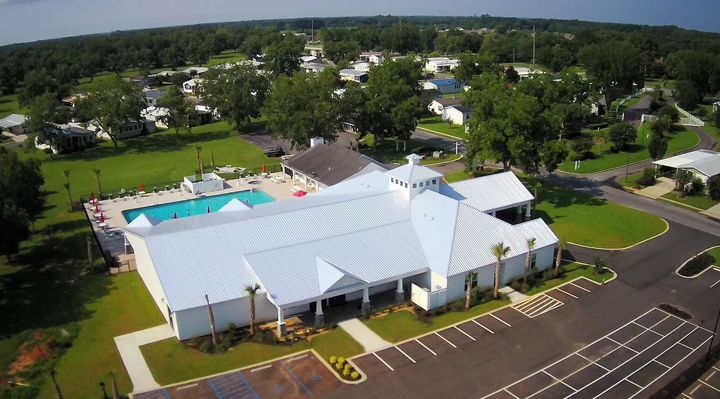 Details

Published: Wednesday, 23 May 2018 14:39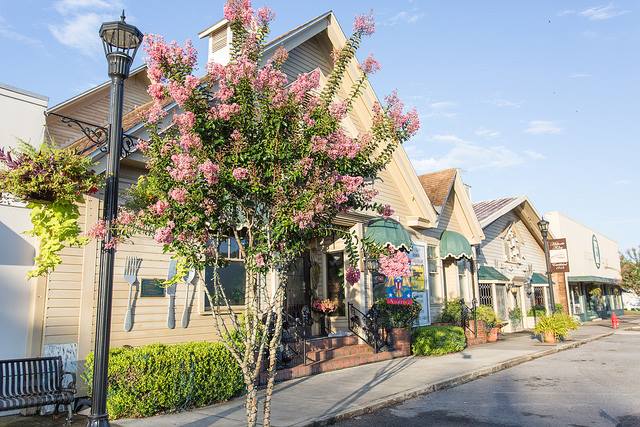 Foley Named as one of 8 Gulf Coast Beauties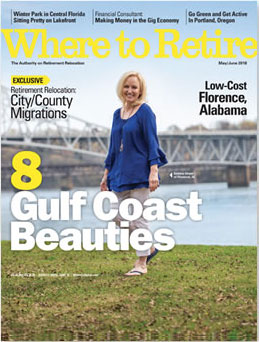 Foley, 10 miles north of Gulf Shores and 35 miles southeast of Mobile, charms with its small-town feel. In the city's nearly 500-acre Graham Creek Nature Preserve, a calloe trail flows through brackish waters to Wolf Bay and hiking paths cut through pine savannas and tidal marshes. Among the several area golf courses are Glen Lakes Golf Club's 27 holes. Heritage Park, the town's central gathering spot, hosts concerts and movies. At OWA, a 21-ride amusement park, kids and adults get tossed, twirled and thrilled on rides.

Jan Mosier, 70, a former elementary and middle school teacher, and husband Larry, 73, a retired financial adviser, moved to The Grove, a 55-plus community, in 2016 from Lafayette, IN. "The Grove has the perfect location," Jan says. "It's off (county road 65 so The Grove isn't in town, but it's a five-minute drive to shopping amuse and 20 minutes to the beach at Gulf Shores. Nearby are golf courses, shops and restaurants and we're one hour from Mobile. We go there for doctors and the theater." The Grove plans 450 single-family homes. Residents fish at The Grove's private stocked lake, walk and bike the more-than-2-mile trail and swim in the outdoor heated pool. "It's a very active community," Jan says. "We have parties at each others' homes. We did not have any friends or family in the area. We've met so many people from so many places: Minnesota, Mississippi, Pennsylvania and Texas. We love it here."
Population: 17,607 in Foley and 208,563 in Baldwin County

Climate: January: High 63'/ Low 43'

July: High 90'/ Low 74'

Cost of living: Below average